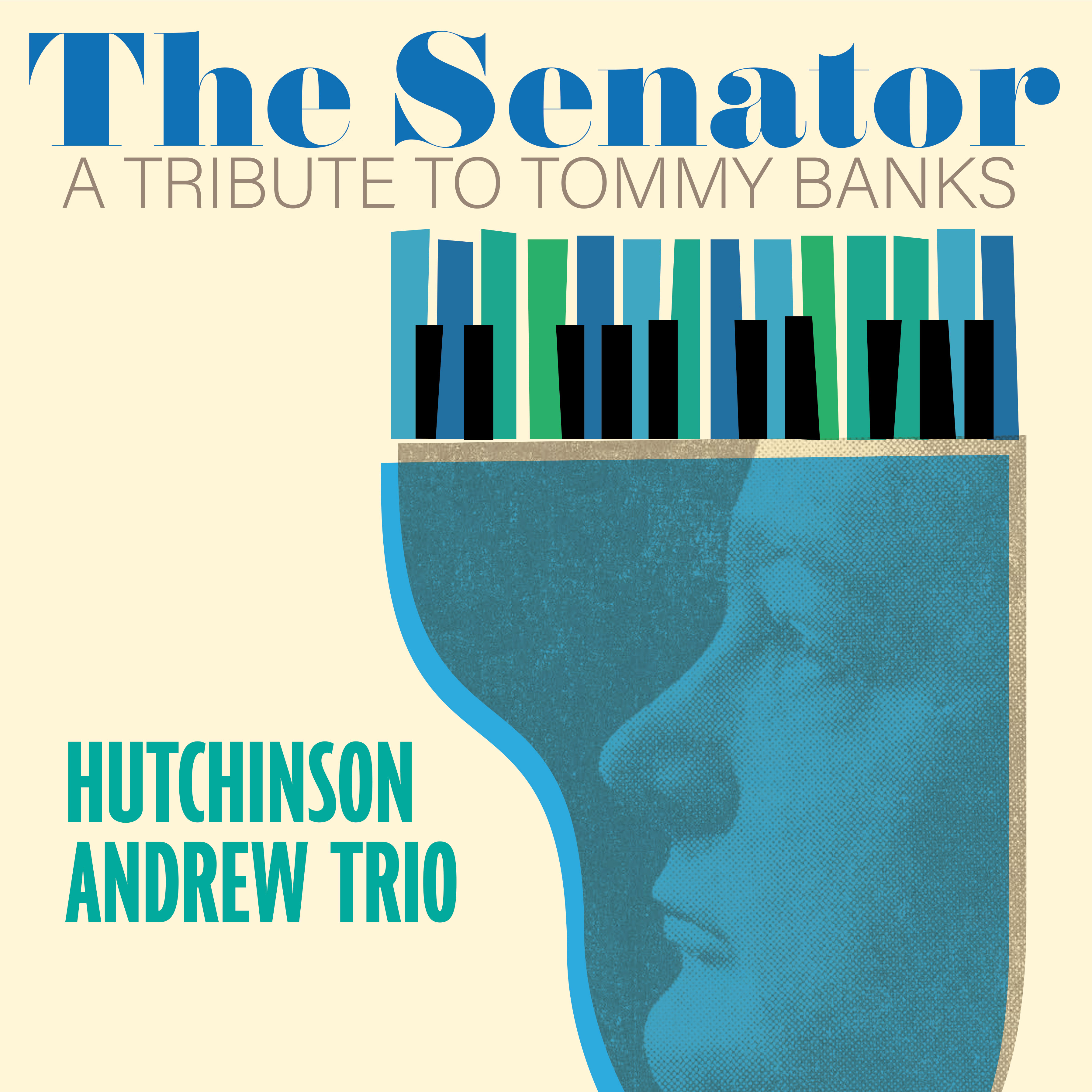 It has been a wait, but the Hutchinson Andrew Trio is excited to announce the release of their new album, The Senator: A Tribute To Tommy Banks this Fall on Chronograph Records.
Recorded live in December 2021 with an all-star cast of musicians, the music pays tribute to the late, great Hon. Tommy Banks (OC AOE FRCMT). 
As one of western Canada's musical icons. Tommy had a great effect on the careers and approach of all the members of HAT as well as countless others including none other than GRAMMY-winning pianist and producer David Foster. Chris Andrew was highly regarded by Tommy as his favourite pianist in Canada, and in turn Chris moved to Edmonton because of his respect and admiration for Tommy. 
The music from the album music closely connected with this JUNO-winning master of the piano including some of his favourite tunes arranged by Chris Andrew as well as an original he composed for Tommy.
The album brings together the trio of Chris Andrew (piano), Kodi Hutchinson (bass) and Dave Laing (drums) with some very special guests and friends of Tommy including JUNO-winning saxophonist PJ Perry, multiple JUNO-nominated trumpeter Al Muirhead and award-winning vocalist and the granddaughter of Tommy Banks; Mallory Chipman.
The trio will be celebrating the September 15, 2023 world-wide release of the album with three concerts in Alberta: September 14 & 15 at the Yardbird Suite in Edmonton & September 16 at Studio Bell: Home of the National Music Centre in Calgary.
The Hutchinson Andrew Trio would especially like to thank the CKUA Radio Foundation, Alberta Foundation for the Arts, Alberta Music. The Yardbird Suite and National Music Centre for making this album and concerts a reality!